The Social Justice Bootcamp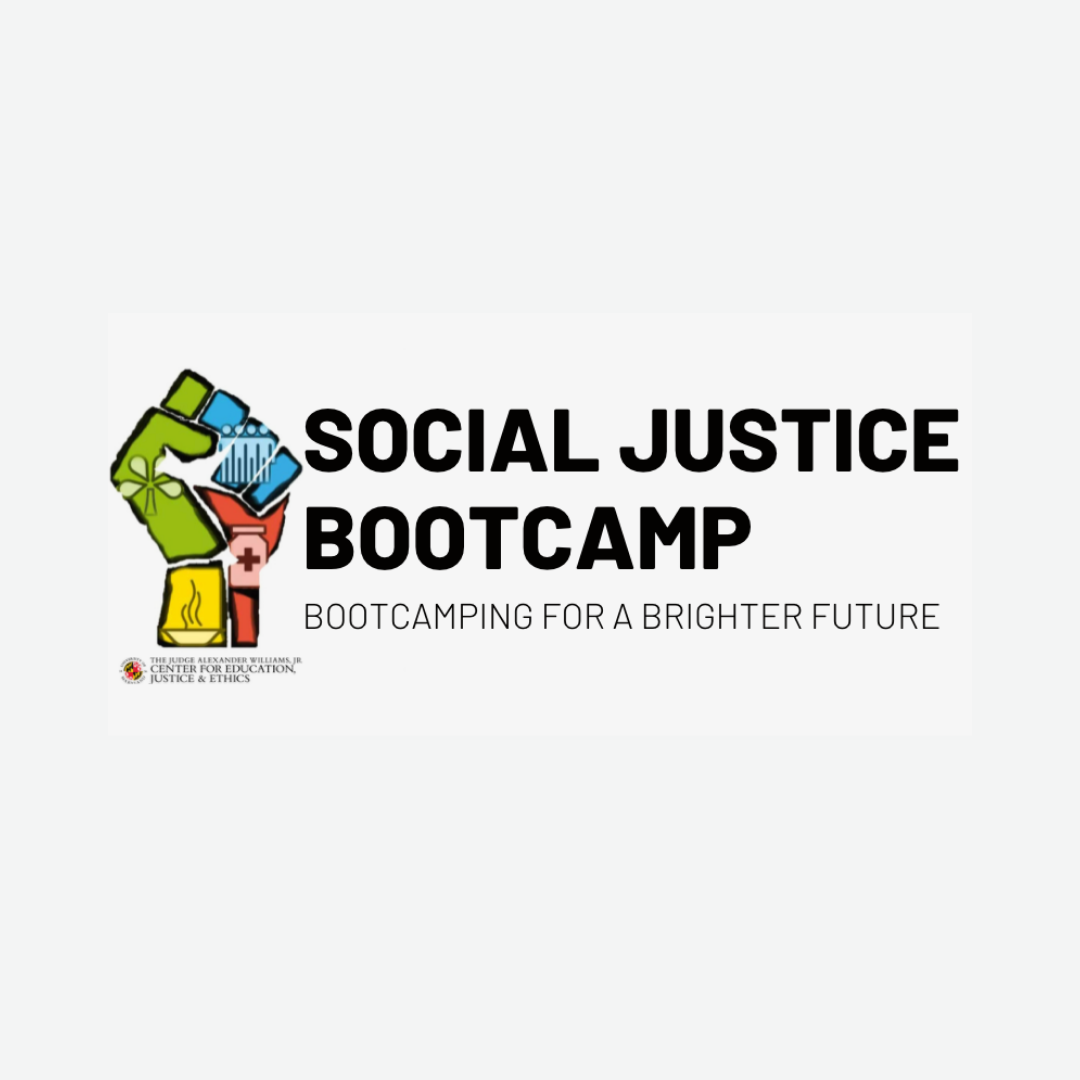 On Friday, May 27, 2022, The Judge Alexander Williams Jr. Center hosted the annual 2022 Social Justice Bootcamp. The Social Justice Bootcamp trains students on social justice advocacy and provides students the necessary tools to advocate for change in their communities. By partnership with Douglass High School in Baltimore City, the Center educated students about opportunities to amplify their voices for systems change through social justice advocacy. The curricula focused on the five elements of social justice education:
Content Mastery

Critical Thinking and Analysis of Oppression

Action and Social Change

Personal Reflection

Awareness of Multicultural Group Dynamics 
Additionally, as developing Social Justice Engineers, participating students selected one of five critical focus areas to investigate throughout this immersive boot camp experience:
Climate Change and Environmental Sustainability

Racial (In)justice

Epidemic Gun Violence

Voting Rights and Civic Engagement

Public Health Equity and Outcomes Disparities 
---
We want to give a special thank you to AT&T and Christopher & Patricia Lambert for sponsoring this event and helping this idea come to fruition. Please reach out to Karen Bond at 

kybond

[at]

umd.edu

 for future partnership opportunities.
For Douglass High School Law & Leadership CTE Parents & Guardians
Make sure your student fills out the sign up form (http://ter.ps/sjbc) and that you sign the virtual permission slip in the form

Register for the parent information session on May 11th on zoom at http://ter.ps/sjbcparents

Even if you cannot attend on May 11th, sign up at the link above and we will send you the recording. 

Thank you for allowing your child to participate in the bootcamp! We can't wait for them to tell you all about their experience.